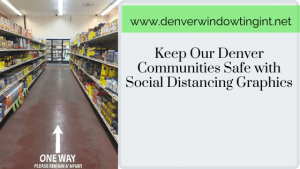 With many Denver residents becoming restless, people are excited for the day they can finally sit down at a restaurant or go to their favorite store. The stay at home order is finally coming to an end. While this is an exciting time for Denver communities, safety is still a priority and the pressure is on for local businesses. New mandatory health and safety regulations are being issues and it is up to business owners to adapt and comply. I am here to tell you that the stress of compliance does not have to complete fall on our business owners. Our new social distancing graphics and safety evaluations can provide your business with piece of mind through targeting risk areas, and applying proper warning signs, reminders, procedures, and much more. Social distancing graphics can help protect your employees and customers, ensure compliance with local and federal laws, and protect your business from lawsuits or liability.
Keep Your Denver Business Light on Its Feet
Our safety evaluations and social distancing graphics can allow you to focus on running your business. Evaluations are precise and installations are quick. Our safety plans are extremely versatile and will allow your business to quickly adapt to changing regulations. Our durable graphics are perfect for high traffic areas, while they can also be easily removed if needed. Graphics are also 100% customizable and can be installed on many surfaces, including glass, metal, wood, carpet, plastics, and so much more. Social distancing graphics may be the most cost effective solution to protect your Denver community, comply with mandatory safety procedures, and limit liability.
Hand Washing Reminders: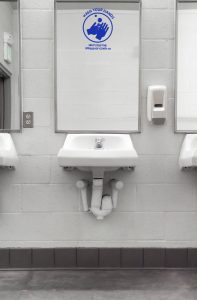 Aisles and Walk Way Graphics:
Clearly direct foot traffic throughout your facility.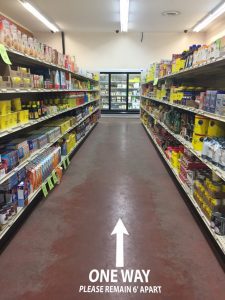 Check-Out Line Graphics:
Enforce appropriate social distancing in check-out lines.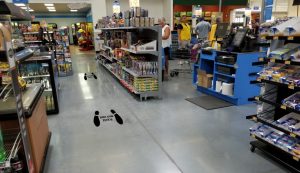 Door Graphics:
Install caution/ warning signs for mandatory mask areas, and other reminders.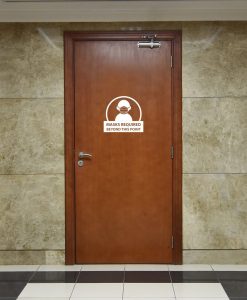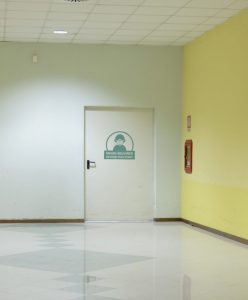 Denver's Film Experts Can Work For Your Business.
During this time, nothing makes us happier that helping protect our Denver communities. If your business or organization will need an update to its safety procedures, our safety evaluation and social distancing graphics could be the perfect solution for you. We are currently offering free virtual consultations, and operating during normal business hours. Our tailored safety solutions can help slow the spread of COVID-19 provide safer spaces for our Denver community, and limit liability for our local businesses.
For more information on social distancing surface graphics and safety evaluations, please contact us!