EnerLogic: Energy Conscious Window Film Options for Denver Homes and Businesses

**PLEASE NOTE: AS OF 2021, ENERLOGIC HAS BEEN OFFICIALLY DISCONTINUED. PLEASE CONTACT US FOR ALTERNATIVE OPTIONS.
When it comes to energy efficiency, EnerLogic delivers premium products that enhance property comfort and lowers HVAC consumption. EnerLogic window film is a great way to address property issues like glare, UV radiation, and more. Perfect for residential and commercial properties, EnerLogic window film is the best alternative for window replacement.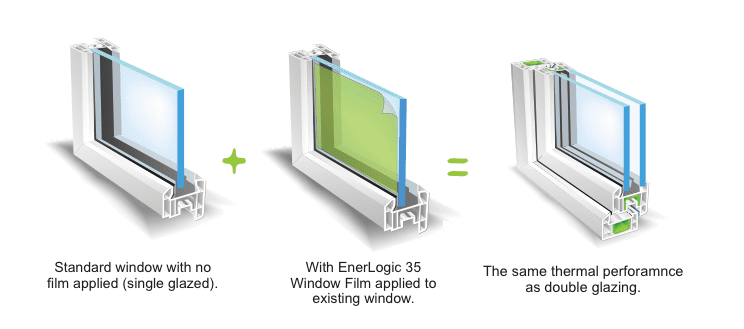 EnerLogic 35 Window Tinting
EnerLogic 35 window tinting offers a great privacy solution that addresses energy efficiency, glare reduction, UV radiation, and much more. The tinted look offers lowered light transmissions while providing excellent solar heat rejection.
EnerLogic 70 Window Film
EnerLogic 70 window film provides significant energy savings in addition to UV protection and glare reduction. This optically clear film is a great way to maintain views while addressing solar heat gain.
Work with Denver's Leading EnerLogic Window Film Contractor
Denver Window Tinting is honored to be the leading EnerLogic window film contractor serving the Denver area. We're happy to offer energy audits and can help your property become LEED certified. Contact us today to schedule your free consultation!